High stability, no noise Precision Temperature Controller TC-1-100-I to operate miniature incubators
Easy to use and flexible controls for stable operation. Independent second channel for the incubator lid. Can be used with Temperature controlled microscope stages..
Plastic-encapsulated external probes (optional): no metal ions leakage into solutions
Stability 0.01°C, self-adjusting
Built-in overheating protection
Analog and RS232 Inputs for programmed temperature changes
Analog Outputs to monitor temperature
No vibrations during imaging and recording - no internal fan.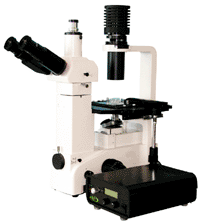 Designed to operate miniature incubators by utilizing channel I to independently heat the lid, and channel II the base of the incubator. Includes connecting cables. An external temperature probe might be needed, to monitor bath temperature.
Sample publications:
4 On-site genetic analysis for species identification using lab-on-a-chip. Ecol Evol. 2021 Feb; 11(4): 1535–1543;
3 Developing Analysis Protocols for Monitoring Intracellular Oxygenation using Fluorescence Lifetime Imaging of Myoglobin-mCherry. Methods in Molecular Biology, 01 Jan 2021, 2304:315-337;
2 In vivo dynamics of acidosis and oxidative stress in the acute phase of an ischemic stroke in a rodent model. j.redox.2021.102178;
1 Micropumps for Liquid Transport inside Biomimetic and Microfabricated Devices



Specifications:

Range:

up to 150°C with accuracy 0.1°C

Temperature probe:

miniature 0.87mm diameter (optional)

Stability:

0.01°C, self-adjusting; required for sensitive applications: nano/piezo positioning, confocal imaging for example

Settings:

allow to stabilize temperature in different sample volumes and heating stage sizes

Feedback:

Stage sensors, built-in in the base and the lid

Input:

100-240VAC

Dimensions:

8x4x9in.


Click on catalog numbers below to purchase online.

Required accessories: incubator.


Download PDF manual.

Download PDF catalog.
---
Bioscience Tools
ph: 877-853-9755, fax: 866-533-7490
email: info@biosciencetools.com


PRICES AND OPTIONS

$2,495

2-Channel Temperature Controller, high stability, to operate miniature incubators

$195

Miniature 0.87mm temperature Probe