2-Channel Precision Low-Noise Temperature Controller, high stability, TC-1-100
Low electrical noise. Independent second channel for objective heaters or incubator lids. Can be used with Temperature controlled microscope stages, heated.

plastic-encapsulated external probes (optional): no metal ions leakage into solutions
Stability 0.01°C self-adjusting
Multiple temperature probes: allow to stabilize temperature in large volumes (Petri dishes)
Overheating protection: no risk to burn the heating stage or destroy your sample
Analog Output to monitor temperature
Analog and RS232 Input to set and program temperature
No noise: suitable for electrophisiological recordings
Standby mode
No vibrations during imaging and recording - no internal fan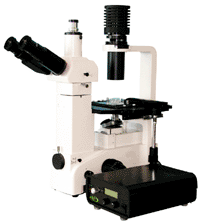 Can be used with objective heaters. Most heating stages work as inline solution pre-heaters. Can be used with flow control and perfusion systems. Includes connecting cables. An external temperature probe might be needed, to monitor bath temperature for example. Sample publications:
2 MAGNETO-ELECTRIC NANOPARTICLES COBALT FERRITE (CoFe2O4) – BARIUM TITANATE (BaTiO3) FOR NON-INVASIVE NEURAL MODULATIONS. September 2020;
1 Three dimensional time-gated tracking of non-blinking quantum dots in live cells;



Specifications:

Range:

room to 150°C, with accuracy of 0.1°C

Temperature probes:

optional miniature 0.87mm diameter (fits small volume chambers); plastic-encapsulated

Stability:

0.01°C; required for sensitive applications: nano/piezo positioning, confocal imaging

Settings:

self-adjusting; flexible, allow to stabilize temperature in different sample volumes and heating stage sizes; allow to regulate output from 0 up to 96W per channel - prevents temperature overshoot and provides dual overheating protection

Feedback:

Stage or External BATH probe

Output:

12V 4A max, per channel; 18V and 24V upon request

Input:

100-240VAC

Dimensions:

8x4x9in.


Click on catalog numbers below to purchase online.

Required accessories: heating stages, cable, probes, power supply.

Optional accessories: perfusion system, flow control.

Download PDF manual.

Download PDF catalog.
---
Bioscience Tools
ph: 877-853-9755, fax: 866-533-7490
email: info@biosciencetools.com


PRICES AND OPTIONS

$1,495

2-Channel Temperature Controller, high stability, no electrical noise

$195

Miniature 0.87mm temperature Probe

$195

Cable Assembly for TC-1-100 controller (included with the controller, x2). A heating element and temperature probes can be attached to the cable connectors.